Holiday Chocolate Bark is one of my favourite festive desserts. It is quick to make and you can store it in the freezer ready to be pulled out when holiday visitors drop in. You can play around with the toppings, but I like to add orange zest, pistachios, and cranberries. Holiday Chocolate Bark is a healthy dessert because it is sweetened with a touch of maple syrup and it is a great source of energy-boosting healthy fats.
I made my Holiday Chocolate Bark live on Breakfast Television! Watch the segment here or watch a teaser on my Instagram Stories in the media highlight.
Health Benefits of Pistachios
I use pistachios in my Holiday Chocolate Bark because they have such a beautiful green colour. They are also bursting with health benefits.
Pistachios are a nutrient powerhouse. They have protein, fibre, healthy fat, and vitamin B6 which is good for energy levels
The vibrant green colour of pistachios means that they are bursting with antioxidants which prevent cellular damage
Pistachios are high in fibre which promotes healthy digestion and good gut bacteria
Studies show that pistachios can lower bad cholesterol which makes them great for heart health
Looking for more Diary Free desserts? Check out my cookbook!
My cookbook Healthy Dairy Free Desserts contains over 30 holistically delicious dessert recipes (with stunning images) that you can enjoy guilt-free! It is available in both softcover and digital.
All of the unique recipes are nutritionist approved, made with whole food ingredients and do not contain any soy, dairy, white flour or processed sugar.
Healthy Dairy Free Desserts also contains a guide to healthy baking substitutes and alternative sugars, so you can learn how to turn your family favourites into healthy desserts.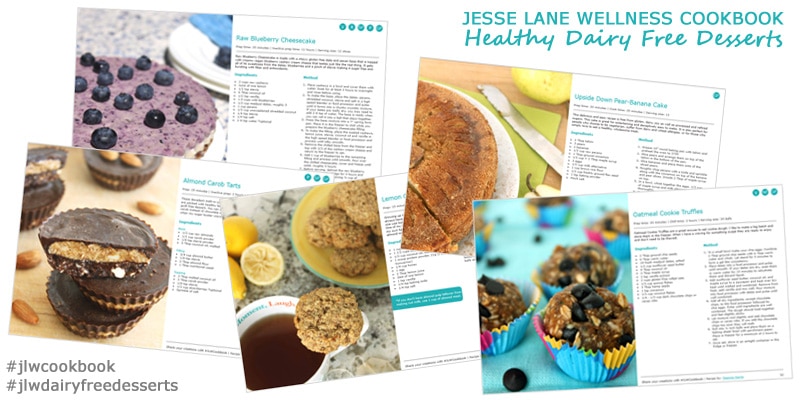 Holiday Chocolate Bark
(raw vegan, gluten-free, no soy)
Prep time: 5 minutes | Chill time:2 hours | Serving size: 12-24
Ingredients
½ cup dried cranberries, chopped
½ cup pistachios
1 cup raw cacao powder, sifted
1/2 cup coconut oil, melted
¼ cup maple syrup
Zest of one orange
Directions
Line a loaf pan with parchment paper and evenly spread ¾ of the nuts and cranberries on the bottom of the pan.
In a medium bowl, mix the raw cacao powder, coconut oil, and maple syrup and stir until smooth; this mixture should be very drippy.
Pour the chocolate into the pan sprinkle with the remaining nuts, cranberries, and orange zest. Place in the freezer to set for 2 hours.