Have you ever found yourself thinking "I need to be more creative with veggies."?
This is a common complaint I hear a lot from my clients and readers.
Everyone knows they need to be eating lots of veggies, but the thought of eating another salad made with lettuce from a bag and store bought dressing makes everyone want to yawn with boredom.
That is why I created Healthy Fresh Salads. It contains over 30 exciting and fresh gluten-free salad recipes. The recipes are all "fresh", not only are they created using fresh veggies, but they are also inspired, creative and anything but boring.
The salads are also well balanced with fibre, healthy fats and protein so they are satisfying and can never be classified as rabbit food.
Healthy Fresh Salads is for you if:
You want to start making healthier choices for yourself and your family but don't want to eat boring and tasteless "health food"
You are looking for great recipes so you can mix things up and not serve the same dishes all the time
You have lots of picky eaters in your house who say they won't eat healthy meals
You follow a gluten-free diet or know someone with celiac who you want to be able to make yummy meals for
Your biggest barrier to cooking healthy meals is cost because you think fresh produce is expensive.
You want to learn more about which fruits and vegetables are the healthiest and why
Click to purchase the $8 digital copy
Click to purchase the paperback from Amazon.com
Click to purchase the paperback from Amazon.ca
I purchased Healthy Fresh Salads because was looking for easy and nutritional lunch options. Now that I have the cookbook I have plenty of ideas, they are very easy and delicious. The book has valuable information and the recipes are easy, simple ingredients, healthy and easy to prepare. I love the dressings and the pictures are beautiful!! Thank you for this awesome book! Looking forward to other books. – Yari S
Healthy Fresh Salads also contains information on why it is important to eat the rainbow, nope not Skittles, but a variety of colourful vegetables. It explains how to properly clean your veggies and talks about Genetically Modified Organisms and why we should avoid them. I also wrote a chapter with tips and tricks on how to buy fresh produce without spending tonnes of money.
Jesse Lane Wellness Cookbook: Healthy Fresh Salads has recipes for everyone!
I love to play in the kitchen and create recipes that accommodate a wide variety of food allergies, diets, and lifestyle choices.
Jesse Lane Wellness Cookbook: Healthy Fresh Salads contains recipes for everyone. Gluten can cause digestive issues and other health-related issues for a lot of people, so I made sure that every recipe in this cookbook is gluten-free. Many of them are also sugar-free, no soy, dairy-free, vegetarian, vegan, and paleo.
28 of the recipes are vegetarian
27 of the recipes are dairy free
27 of the recipes are no soy
17 of the recipes are vegan
11 of the recipes are completely sugar-free
All of the recipes can easily be made vegan, vegetarian, or dairy-free by either leaving out the animal protein/cheese or using maple syrup in place of  honey.
These recipes have been tested by my team of recipe testers.
My recipe testing team of 30 people (who are regular people, not chefs or nutritionists) made sure that:
Every recipe is easy to make with step by step instructions
Recipes work every time, so you don't end up with a disappointing pile of lettuce
Recipes are made with ingredients that are easy to find
Salads are so yummy that your family and friends will be asking you for the recipe
Click to purchase the $8 digital copy through Jesse Lane Wellness
Click to purchase the paperback from Amazon.com
Click to purchase the paperback from Amazon.ca
Wow. I must say that I absolutely love the cookbook. The layout is very appealing and easy to read, and the colours and photos are stunning! The recipes all sound so delicious, and I'm definitely going to make a point of trying them!!

– Cassandra B
Hi I'm Jesse Lane, a salad-loving holistic nutritionist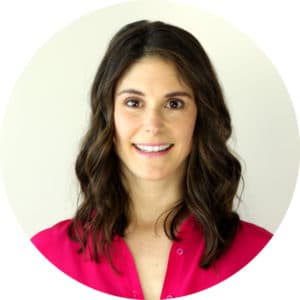 I have always been a veggie lover and always ate my trees (aka broccoli) when I was younger, unlike my sisters who hid them in napkins or threw them into the back yard when they thought my mom wasn't looking!
Before I became a Holistic Nutritionist, I worked as a Civil Engineer. I knew that buying lunch every day would not only cost a lot of money but would also be detrimental to my health, so I always packed a salad for lunch. I literally ate a salad every day for the 7 years I worked as an engineer, that works out to roughly 1,700 salads!!!
I quickly had to get creative with the salads I was making because I could not eat the same salad every day for 1,700 days!
I started playing with what I was putting in my salads and the types of dressing I was using. I changed up the greens, varied the veggies, and experimented with different proteins. I created thin oil based dressings and thick and creamy dressings (which are my personal favourite). I also started adding starches like brown rice and roasted sweet potatoes to my salads.
Not every salad was a winner, but after 7 years of salad making, I got pretty good at creating delicious and filling combinations. I'm excited to share those salads with you today.
Healthy Fresh Salads contains:
Over 30 gluten-free, unique, and fresh salad recipes created by Holistic Nutritionists
A delicious cookbook with full-colour vibrant pictures
Guide to creating the ultimate salad
Instructions on how to clean fruits and veggies
Information about GMO foods and how to avoid them
Importance of eating the rainbow
Guide to buying fresh produce on a budget
Buy the $8 digital version
Click to purchase the paperback from Amazon.com
Click to purchase the paperback from Amazon.ca
I would like to thank you for your Healthy Fresh Salads cookbook.  My reason for purchasing it was simple.  Number one; each recipe I have tried from you has been AMAZING making this purchase an easy one.  I would also like to eat healthier for weight loss and to overall improve my health as I age, and Healthy Fresh Salads fit the bill. The greatest benefit has been DELICIOUS food, but also it has opened my eyes to what "healthy" means with regard to food. The recipes for salad dressing are terrific.  I found the information about genetically modified fruits and vegetables to be invaluable.

– Joanne M
Healthy Fresh Salads is available in digital format. The digital cookbook won't take up any space in your already bursting bookshelf or cluttered home.
Jesse Lane Wellness Cookbook: Healthy Fresh Salads is PDF format so it is fully compatible with your laptop, phone, tablet or iPad. Once you purchase the digital cookbook you will be sent a link (exclusive to you) where you can download the cookbook instantly, no waiting for shipping!
Today you can get access to healthy fresh salad recipes like:
Up Beet Quinoa Salad
Fresh Cranberry Apple Kale Slaw
Japenese Chicken Caesar Salad
Farmer's Market Ranch Salad
Velvety Dill Dressing
Parsley Detox Salad
Zesty Cilantro Dressing
Mayo-Free Coleslaw
And so many more!
BUY NOW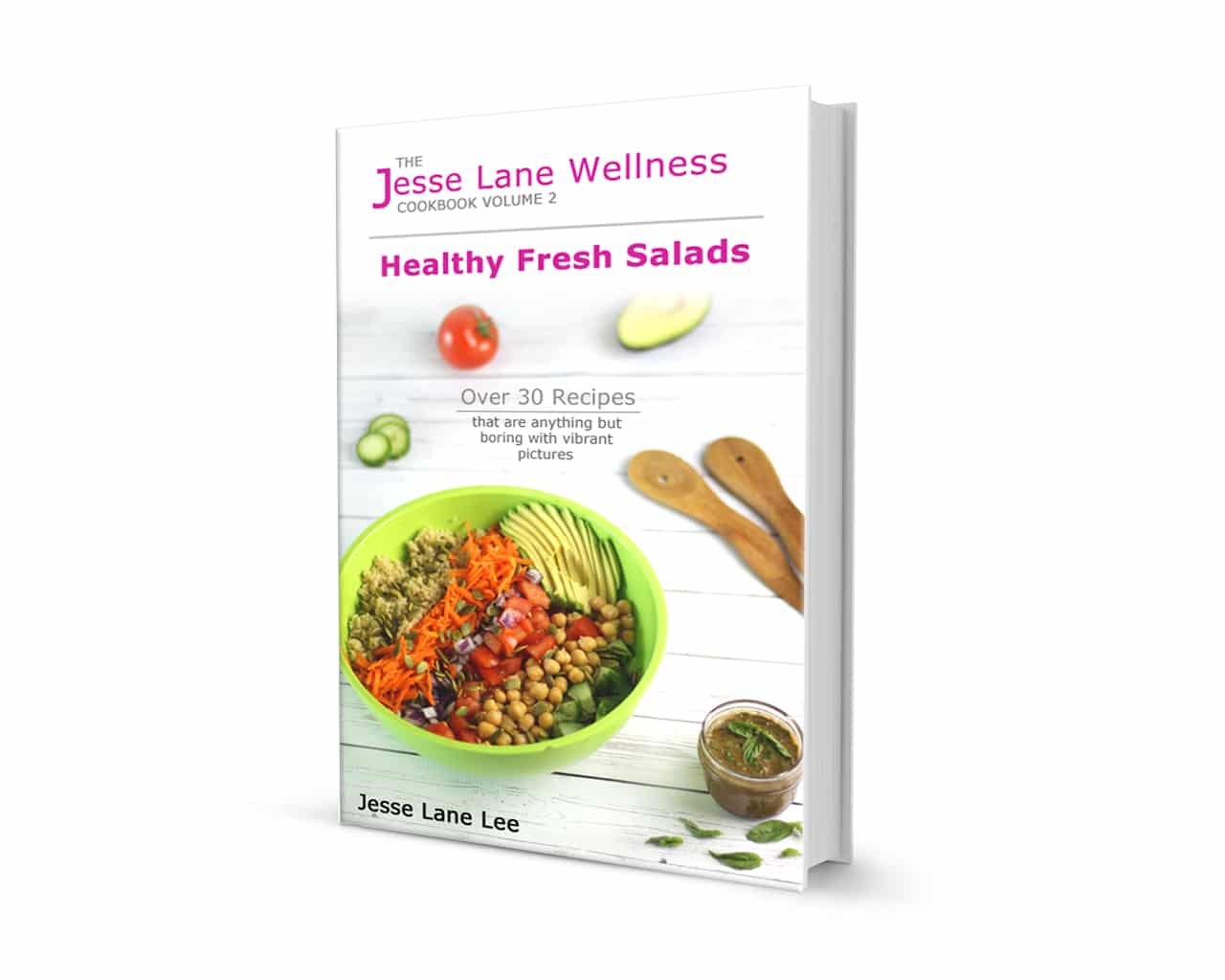 If digital cookbooks aren't your thing, you can purchase the paperback through Amazon!
Shipping is really fast and it ships worldwide. The paperback cookbook contains 96 vibrant full-colour pages.
Click to purchase the paperback from Amazon.com
Click to purchase the paperback from Amazon.ca
 Press, Media, and Reviews
March 13, 2017: A lot of people associate cabbage with being cheap and boring, but it really doesn't have to be that way! During my segment on Global TV, I show you how to make a tasty Kale Cabbage Slaw from my cookbook.
---
November 23, 2016: The holidays tend to be full of carb heavy holiday meals which can be challenging for those trying to eat a healthy balanced diet. During this segment on CH Morning Live, I show you how to make festive winter salads that are the perfect solution to balancing to your holiday feast. Watch the segment here. Annette, the beautiful host, says:
These are not your basic run of the mill salads. You've made some really really colorful ones.
---
October 13, 2016: We all love Caesar salads, but they super high in fat and calories! During a segment on daytime York Region, I show you how to make two delicious and healthy Caesar Salads. The awesome host Jacqueline says:
I have to say I have been munching on all of these salads, I'm blown away! These are amazing. I feel like I try to spice up my salads but this cookbook could really help me. They are so delicious!
---
October 4, 2016: Holistic Nutritionist and Culinary Nutrition Expert Kate Matthew shares a review and fun video interview with me! Kate focuses on Pre- and Postnatal Nutrition and empowers women to grow vibrantly healthy families from tummy to mummy. She says:
It's full of fresh new salad ideas (pun intended 😉) and it's added some much-needed jazz to my salad game.
---
September 22, 2016: Holistic nutritionist and health coach Cristina Aroche shares a review and the recipe for Crispy Chickpea Kale Salad. Cristina helps people heal and thrive by getting to the root of their health problem. She says:
This cookbook is a great resource if you want to add variety to your salads. I only recommend things that I think are truly valuable and beneficial; so if you're stuck in finding creative ways to add more leafy greens in your life – especially in the form of salads – Jesse Lane's cookbook has got you covered.
---
September 21, 2016: Suzanne of Life of Eden shares a review and the recipe for Quinoa Sunshine Salad. Suzanne is a holistic nutritionist, yoga instructor, and contributed a delicious Cranberry Apple Kale Slaw recipe which can be found on page 27 of Healthy Fresh Salads. She says:
And in her latest cookbook addition, she beautifully encapsulates this flare for fresh flavour. Bursting with recipes for vibrant, creative creations and complementary dressings that would entice the most leery of plant-eaters and transform any vegetable enthusiast into a masterful salad connoisseur.
---
September 14, 2016: Lily from Beauty And The Nature shares a cookbook review and the recipe for Sleep Supporting Anytime Salad. Lily is a passionate vegan who shares homemade beauty treatments and delicious vegan recipes on her blog. She says:
No matter what, you will always get my honest opinion. So here's how I feel about this book – I just love it!
---
September 13, 2016: Holistic nutritionist Hema of Nomadic Nutritionist share a review of Healthy Fresh Salads along with the recipe for Lettuce be Friends with Salad. Hema is a passionate cook, baker, and consumer of real food who is always ready for the next adventure. She says:
Jesse has created a book filled with the information you need to know about nutrients & health benefits of ingredients, buying organic vs conventional, eating on a budget plus over 30 recipes for salad and dressings. With that many delicious and creative recipes, you can mix & match and never eat a boring salad again!
---
September 7, 2016: Amanda Laird shares the recipes for Sleep-Supporting Salad along with a cookbook review. Amanda is a Holistic Nutritionist who shares realistic tips, simple recipes and real talk on nutrition. She says:
Jesse has put together over 30 recipes that will get you excited for salad. You may even win friends with these salads, although that is not guaranteed. Whether you are looking for grain-free, vegetarian or meal-sized salads that include proteins like salmon or chicken, you will find it in this book.
---
August 31, 2016: So many people love Caesar salad, but if you take a look at the ingredients in the salad dressing you find it contains lots of fat and calories. During this segment in Breakfast Television, I show you 3 slimmed down Caesar salads that don't compromise on taste. Watch the segment here. Dina, the beautiful host, says:
It is chocked-full of delicious easy peasy recipes.
---
August 24, 2016: Deanna of Nature's Peach shares my recipes for Maple Balsamic Salad Dressing along with a cookbook review. Deanna is a food lover and nutritionist passionate about fresh foods, farmers markets and home cooking. She says:
Whether you are starting out on your health journey and looking for fresh recipes to direct you in the right direction or you have hit a rut and are looking for inspiration to keep you excited and motivated, the Healthy Fresh Salads is the perfect kitchen tool for you! With so many vibrant and nutrition packed recipes it's easy to feel inspired to dive into a huge bowl of leafy greens.
---
August 19, 2016: Ricki Heller shares a cookbook review and my recipe for Kale Salad with Crispy Chickpeas. Rick Heller is one of my friends and a fellow Holistic Nutritionist. She is a special diet coach who works with clients and shares anti-candida, allergy-friendly, sugar-free, egg-free, dairy-free, gluten-free, and whole foods recipes. She says:
It's a fresh, colourful and appealing collection of salads that will get your creative salad-juices flowing.
---
August 18, 2016: Chrissy from Snacking in Sneakers shares a review of the cookbook and hosted a giveaway (now closed). Chrissy is a dietitian, personal trainer, triathlete, licensed Zumba instructor, and foodie who shares fitness, food, & wellness stories & tips on her website. She says:
The Healthy Fresh Salads starts with several informational pages about the nutritional benefits of salads. From there, the recipes start, and let me tell ya: they are awesome! There are over 30 recipes for salads and salad dressings with gorgeous photos. 
---
August 17, 2016: Jeffron from Evergreen Healthy Living shares the recipe for Sunshine Quinoa Salad. Jeffron de Savoye, who is a Holistic Nutritionist and one of my close friends, is all about inspiring you to be energized, healthy and happy! She says:
Jesse Lane Lee has created, yet again, an awesome and deeeeeelicious cookbook!
---
July 27, 2016: Sonja from life in blush shares the recipe for my Kale Salad with Crispy Chickpeas and is giving away a copy of the cookbook! Her website life in blush is where green beauty reviews are served with a side of humour and lifestyle trends are always within your budget. She says:
This recipe from Jesse Lane Lee's new cookbook Healthy Fresh Salads truly is the simplest of recipes. From the crispy chickpeas to the fresh dill, creamy dressing and avocados that add those healthy fats our body needs, this is one salad I'll never tire of.
---

Want a sneak peek of Healthy Fresh Salad?