I'm super enthusiastic about healthy eating and love showing you how healthy eating can be fun, easy, and most of all delicious, because who wants to eat rabbit food!?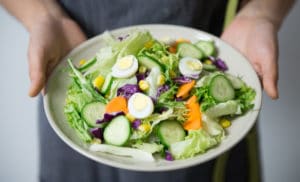 I am thrilled to be featured in the March issue of Clean Eating Magazine! It was so much fun creating a clean eating meal plan that allows you to eat clean for 7 days with only 20 ingredients. I love creating these meal plans because it is a fun challenge to come up with recipes…
Read More
My cookbooks are packed with practical healthy eating tips and lots of yummy recipes that are not on my website. I always use whole food ingredients that promote health and wellness.