Poached Eggs on Avocado Toast
Poached eggs on avocado toast are the perfect breakfast for anyone trying to boost energy levels this year. Avocado toast is trendy for a reason, it is delicious! Adding eggs makes this breakfast high in protein and healthy fats to keep you feeling full until lunchtime. Added bonus, you can make it in under 10 minutes.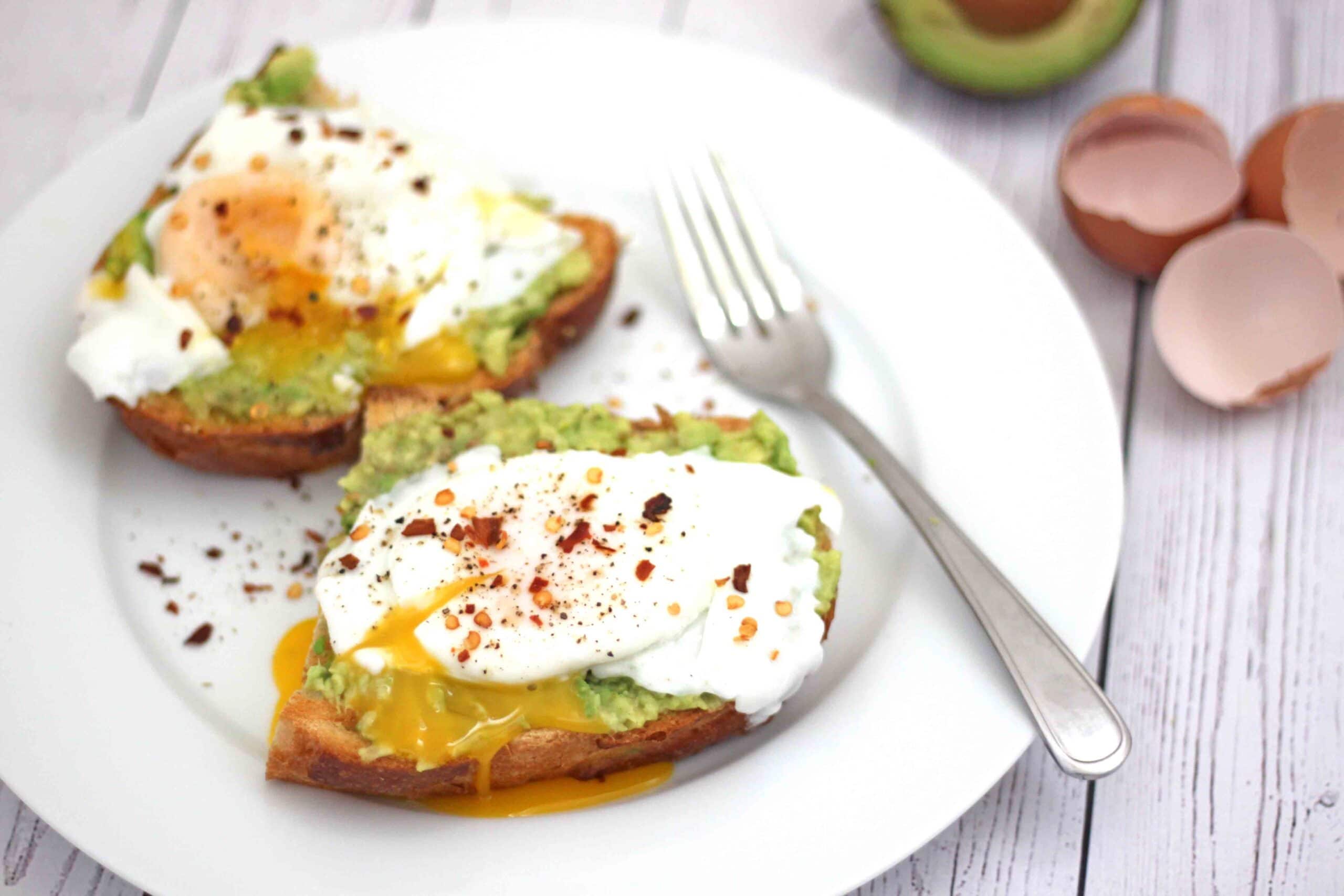 Eat Clean for Energy
In my course Eat Clean for Energy, I explain how the macro and micronutrients in the food you eat directly correlate to the amount of energy that's available to you.
In this 7-week course, you'll learn:
How to zero in on what's slumping your energy
Foods that charge…and foods that drain
Recipes and cooking techniques to boost and build energy levels that last
How many carbs, protein and fat you should eat daily for your weight and energy goals
How intermittent fasting can contribute to soaring energy and mental clarity
To snack or not to snack?
How blood sugar and the glycemic index works
Structuring meals that balance blood sugar throughout the day
Incorporating adaptogens to balance adrenal fatigue and thyroid dysfunction
The powerful benefits of medicinal mushrooms
The importance of hydration for energy and ATP production
Understanding healthy vs. unhealthy fats
The power of probiotics, enzymes and fermented foods
Determining food allergies
Principles for building a healthy lifestyle including healthy sleep, stress and exercise
Register for my online course here.
Poached Egg on Avocado Toast
(dairy free, vegetarian, nut-free)
Prep time: 2 minutes| Cook time: 5 minutes | Serving size: 1
Ingredients
2 big slices of sourdough bread
½ avocado
2 eggs
¼ tsp salt
¼ tsp pepper
1/8 tsp red pepper flakes
Directions
Toast sourdough bread and top each slice with ¼ mashed avocado.
Fill a pan with about 3 inches of water on medium-low heat and bring to a gentle simmer.
Break each cold egg into a small dish and gently slide the eggs into the water. Cook in barely simmering water until white is set and the yolk is cooked as desired, 3 to 5 minutes.
Remove eggs with a slotted spoon, drain well and place on avocado toast. Top with salt, pepper, and red pepper flakes.
PER SERVING: CALORIES: 553, FAT: 30 g, SAT. FAT: 7 g, CARBS: 52 g, FIBER: 9 g, SUGARS:  3 g, PROTEIN: 21 g, SODIUM: 1131 mg, CHOLESTEROL: 327 mg