Grail Springs Wellness Retreat
I am so grateful to have spent a relaxing and rejuvenating weekend at Grail Springs with the incredible ladies behind Holistic in the City. We had such a fabulous time relaxing together and soaking in the healing energy at Grail Springs.
Grail Springs is like summer camp for the holistic wellness-minded.
It has everything your holistic heart desires from saunas and yoga to massages and hikes. The staff at Grail Springs pamper you like a five-star hotel would with retreats designed to restore your wellbeing. Everything is optional, but they offer some fantastic services like facials, colonics, energy medicine, life coaching and much more.
I decided to try Reiki for the first time and it was an incredible and relaxing experience. Reiki is meditative therapy where the therapist lays her hands along the chakra points to balance and nourish your vital life force energy. I felt like I was floating on a cloud after the treatment.
The food at Grail Springs is absolutely delicious!
Everything is gluten-free, vegetarian and alkaline to reduce acidity, inflammation and pain in the body while activating healing and raising energy. I especially loved the aromatic teas that were served with every meal.
Breakfast began with a surprisingly tasteless (in a good way!) Morning Mud Elixir made with Austrian moor mud that supplies the body with trace minerals. During my stay, breakfast consisted of a delicious omelette on the first day and gluten free pancakes with an amazing orange date sauce on the second day.
The chef at Grail Springs makes the best soups I have ever tasted! Both lunch and dinner started with incredible soup followed by a salad at lunch and a veggie grain bowl at dinner. Yummy naturally sweetened dessert followed dinner. We enjoyed a raw carrot cake and a blueberry chocolate chia pudding that Mandy liked so much she has created a recipe inspired by this dish!
Grail Springs Activities
After breakfast, the day begins with the beautiful Grail morning mantra followed by yoga and mindfulness meditation. After that, you can enjoy the spa services, relax or read in the Great Room in your bathrobe, go hiking or horseback riding to the magical crystal outcrop or enjoy the wet or infrared sauna.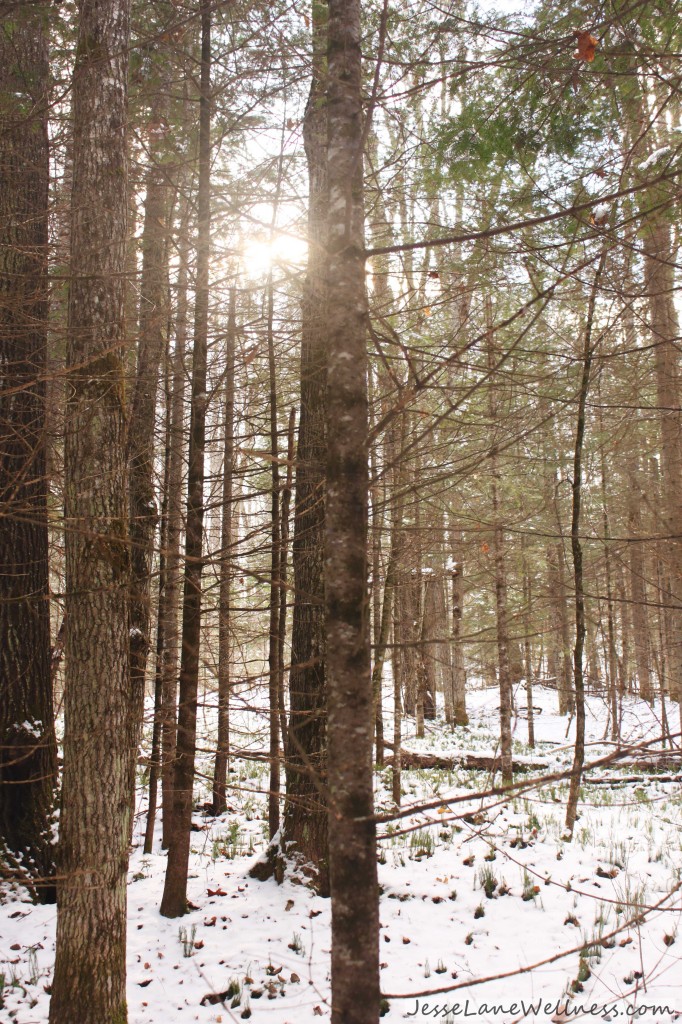 Grail Springs is located on a beautiful lake so you can soak up some vitamin D, go swimming or canoeing in the summer. The day ends curled up on the comfy couches in the Great Room while listening to a transformational talk or concert from the visiting presenters. We were blessed to have John William Bauld & Shonna Annapurna Brown who played a heart opening, vibration-raising Kirtan Concert both nights.
Have you been to wellness retreat lately? I would love to hear about your experience in the comments section!
I was given a discount on my stay at Grail Springs, however, all opinions are my own and I only share products I actually use and enjoy. If you are interested in seeing your product featured on JesseLaneWellness.com, please email info@jesselanewellness.com