Healthy Mother's Day Brunch
As a momma to be I'm all about celebrating mother's day in style, but as a holistic nutritionist, I don't want to compromise on health. I'm so excited to share 5 healthy mother's day brunch recipes that are also delicious! They are perfect for hosting a mother's day brunch or making with your kids to surprise mom in bed.
I shared these healthy Mother's Day brunch recipes on Breakfast Television on May 12, 2017, and announced the gender of my baby!
If you missed the segment, you can watch it here.
Healthy Mother's Day Brunch Recipes
Chia Pudding Parfait
Chia Pudding Parfaits are a fun and interactive brunch item. I like to display the chia pudding along with different types of granola, berries, and cut fruit so guests can layer their favourite ingredients.
Spelt Pancakes
I love using spelt flour in my pancakes! It contains more protein and vitamin B2 than whole wheat flour and gives the pancakes a yummy nutty flavour. For a healthy mother's day brunch, it is fun to include a bunch of different topping choices like bananas, strawberries, blueberries, coconut cream, maple syrup, nuts, and seeds. This way guests can play around and enjoy their own unique pancake stack creation.

Carrot Cake Cupcakes
Everyone loves carrot cake but it is so much more fun for a healthy mother's day brunch in cupcake form! The coconut cream cheese icing is on my cupcakes dairy free, but you would never know. The sprinkles don't contain any dye or chemicals, can you guess what they are?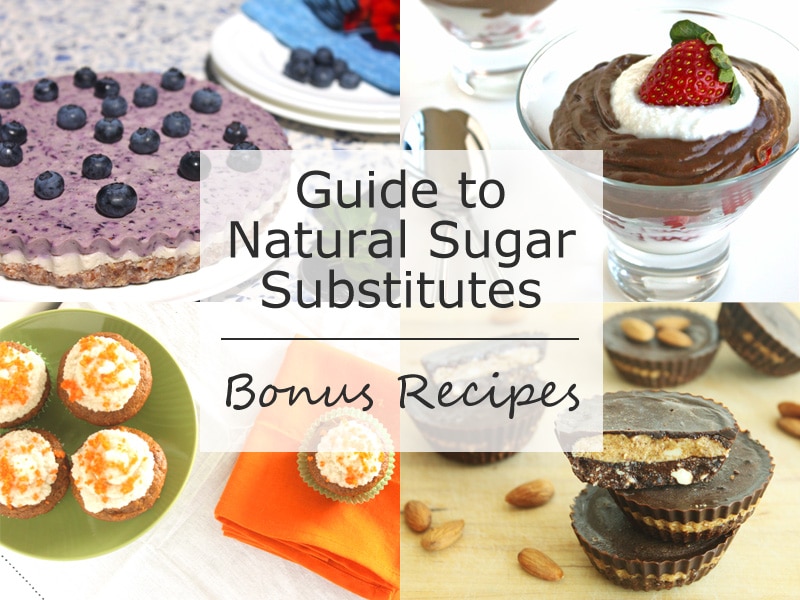 Get this recipe and more in my free Guide to Natural Sugar Substitutes.
DOWNLOAD MY GUIDE TO NATURAL SUGAR SUBSTITUTES HERE
Banana Coconut Blue Matcha Smoothie
Banana Coconut Blue Matcha Smoothie is creamy, delicious, and very blue! It is a tasty combination of coconut and banana with a hint of blue matcha. I also added steamed cauliflower to this Banana Coconut Blue Matcha Smoothie! I wanted to keep the smoothie light in colour so the blue colour came through but I still wanted a veggie in there, I promise you can't taste it.

Mini Gluten-Free Quiches
Perfect for a high protein healthy mother's day brunch! You can play around with the filling but I like to use Mediterranean ingredients like sundried tomatoes, olives, spinach, and garlic.