I'm passionate about teaching you how healthy eating can be fun, easy, and most of all delicious!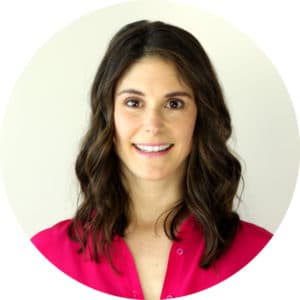 I believe:
Food has incredible and almost magical healing powers

Eating healthy whole foods can be easy, fun and most of all delicious

Health imbalances are a wake-up call that can positively change your life if you choose to listen
I'm Jesse Lane Lee, BSc, CNP, and I help positive and vibrant individuals like you unlock the incredible healing power of food and reclaim your health.  I'll create a unique wellness program for you that will transform your life so you can feel amazing and bursting with energy. I have several cookbooks that will teach your all about healthy eating and give you lots of yummy recipes to get you started. 
When it comes to digestive issues like bloating, gas and irritable bowel syndrome, I totally understand what you are going through.
I have struggled with Irritable Bowel Syndrome and food allergies on and off for most of my life, starting when I was a baby! I knew something had to change when the Irritable Bowel Syndrome symptoms I was experiencing kicked into high gear while I was studying Engineering at University.  I was getting sick so often that I was constantly anxious and worrying about where the washroom was in every building or situation I found myself in.
I started my healing journey by visiting a holistic practitioner who gave me the guidance I needed to heal my leaky gut. As I gathered momentum, I became really excited about cooking healthy food and I started to play in the kitchen. I had so much fun creating allergen free recipes and the restrictive diet I was following became a source of culinary inspiration.
I love sharing my allergen free recipes in my cookbooks!
Today, I feel fantastic and am able to enjoy most of the foods that used to cause an unwelcome reaction.
I've learned so much along this journey.
I have learned how to create delicious recipes made with whole food ingredients that can accommodate food allergies and healing diets.
I have learned how to navigate the restaurant scene and enjoy meals with friends without drawing attention to my food allergies.
I learned how to create healing protocols which include diet, supplements and lifestyle changes at the Institute of Holistic Nutrition.
Are you ready to get started and reclaim your health?
Cookbooks: I have 4 cookbooks that will teach you that healthy eating can be fun, easy and most of all delicious. They are packed with practical healthy eating tips and lots of yummy healthy recipes. In my cookbooks, I teach you how to make guilt-free desserts, creative salads, superfood smoothies, warming soups, and unique sandwiches.
Live Online Cooking Classes: Anyone can watch a video or cooking show on TV, but the chefs move so fast it is impossible to follow along in the kitchen without having to pause every few seconds. My online cooking classes happen in real time so you can easily follow along without having to pause your screen. I also offer live classes!
Public Speaking: I danced and performed on stage for 20 years of my life. I have always loved the thrill of performing and the skills I learned as a dancer helped me become a vibrant public speaker. In my former life I was a professional engineer, I understand the corporate lifestyle and the ins and outs of 9 to 5 life.
Contact me to book a presentation at your office 
My website contains amazing free resources too!
Freebies: Who doesn't like freebies?!? I know I do! I have created some awesome valued packed freebies to help you on your healthy eating journey. Browse my free eBooks and choose the one (or two) that speak to you.
Recipes: My healthy recipes accommodate a wide variety of food allergies, diets and lifestyle choices. I always use whole food ingredients that promote health and wellness. I have lots of delicious vegan, paleo, gluten free, vegetarian, sugar-free, dairy free and nut free recipes.
Blog: I share health and wellness tips to empower you and help you navigate the web of information so you can make informed decisions that will leave you feeling amazing. On my blog, I write well-researched articles, reviews and offer awesome giveaways!
Videos: Lights, camera, action! I love making videos. I share short cooking videos, short videos with healthy eating tips, webinars and online cooking classes. Make sure to watch all of my videos to the end, I always share silly clips in the outtakes.
Let's Get Social
Jesse Lane Wellness is a space for you to get excited about your wellness journey and share your struggles and achievements with like-minded people going through similar experiences. I would love to connect with you on
I would love to connect with you on YouTube,  Facebook or Instagram!
You can reach me at @jesselwellness.
Whenever you make one of my recipes, take a picture, tag me and use my hashtag #JesseLaneWellness!
Love, Peace & Healthy Eats,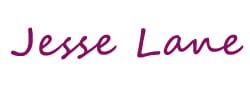 ---
Professional Bio
Jesse Lane Lee, BSc, CNP is a cheerful Holistic Nutritionist, motivating speaker, and cookbook author. She is the founder of JesseLaneWellness.com, a web-based holistic nutrition practice and holistic recipe resource.
Jesse Lane is passionate about nutrition and helps positive and vibrant individuals unlock the incredible healing power of food and reclaim their health. She helps her clients adopt fun and effective habits that they can get excited about. Jesse Lane has personally struggled with IBS, food allergies and candida so she is able to relate to her clients on a personal level. She helps clients with all sorts of health imbalances but focuses her practice on digestion, irritable bowel syndrome (IBS), inflammatory bowel disease (IBD), food and seasonal allergies, candida, parasites, disordered eating, stress, adrenal fatigue, insomnia and joint/muscle pain.
Jesse Lane loves to play in the kitchen and create holistically delicious recipes that accommodate a wide variety of food allergies, diets and lifestyle choices. She believes that eating healthy whole foods can be easy, fun and most of all delicious. Jesse Lane is the author of Healthy Fresh Salads, Healthy Dairy Free Desserts and co-author of The Holistic In the City 21 Day Smoothie Guide. She has contributed to recipes to KrisCarr.com, MindBodyGreen.com, Clean Eating Magazine.
You can connect with Jesse Lane on Facebook or Instagram @jesselwellness. Whenever you make one of her recipes, take a picture, tag @jesselwellness and use #JesseLaneWellness!
Always remember: If you're alone in the kitchen and you drop the lamb, you can always just pick it up. Who's going to know? – Julia Child