Delicious Olive Oil Recipes
Olive oil is an incredible oil that is bursting with health benefits and has a delicious flavour. It has antioxidant properties, anti-inflammatory properties and can boost your energy levels.
I shared delicious olive oil recipes on CH Morning Live November 18, 2020, at 7:50 AM. Watch the segment here.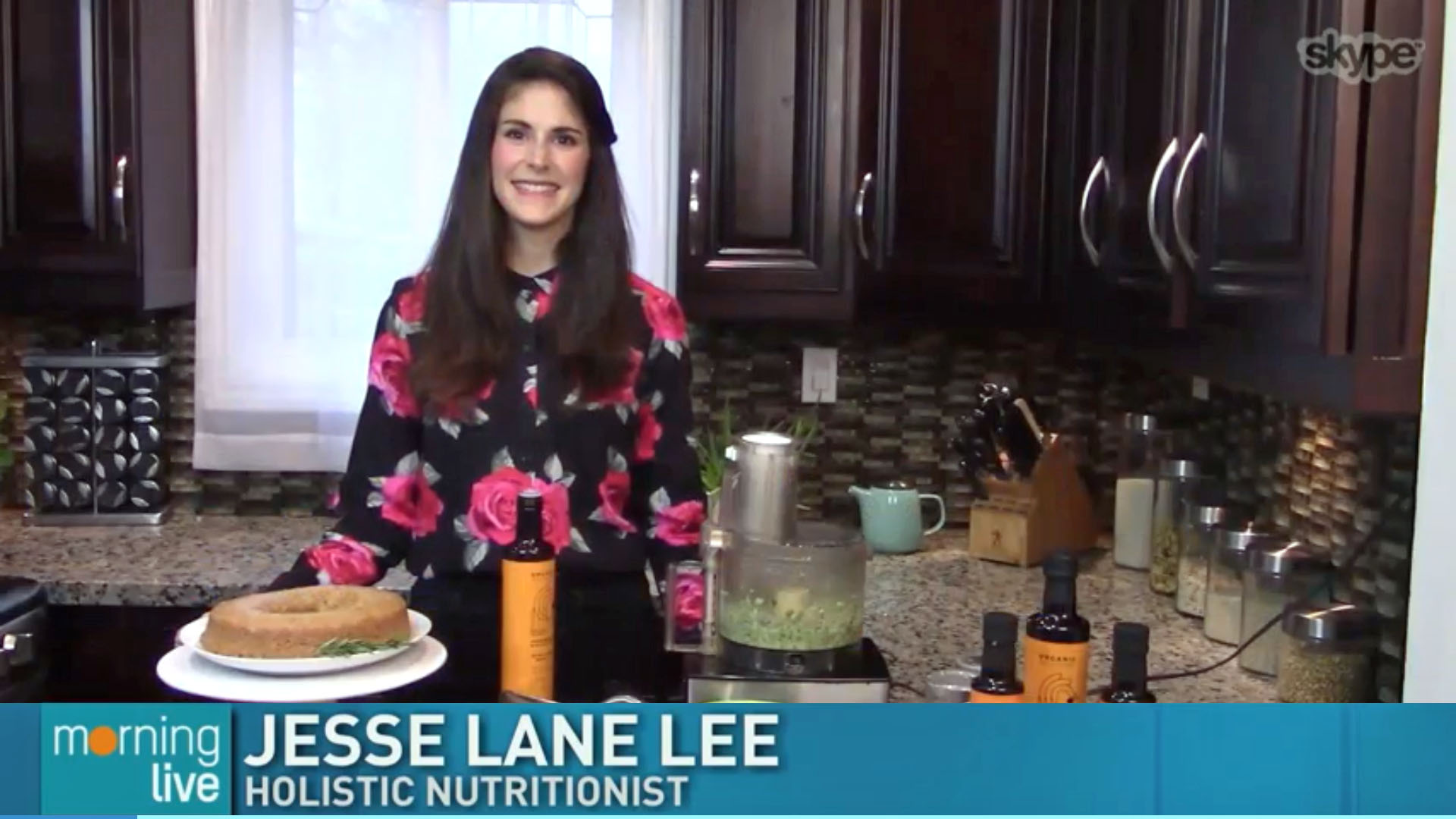 Phoeapolis Olive Oil
Real and authentic EVOO has a fruity or grassy flavour that could be mild to strong but can't be plain. The peppery finish is also an indication of real and good quality olive oil. You have to make sure you shop for a good quality olive oil. Look for an oil that is made in small batches without any chemical alteration. I also recommend organic olive oil to reduce pesticide content in the oil.
The delicious olive oil recipes in the segment are made with Phoeapolis olive oil. I love this company because they are a family business based in the GTA (support local!) and they have premium quality at a price you will love.
You can find Phoeapolis Organics Olive Oil it at:
Denniger's international
Goodness Me
Natures Emporium
Organic Garage
Noah's, Big Carrot
Ambrosia
Delicious Olive Oil Recipes
Classic Pesto
Pesto is so versatile; I slather it on pretty much everything from pasta and chicken to eggs and roasted veggies.
Basil is awesome during cold and flu season because it contains volatile oils that have antibacterial properties. Olive oil contains polyphenols which are powerful antioxidants believed to reduce or slow down the progression of cardiovascular, neurodegenerative, and cancer diseases.
Ingredients
6 Tbsp pinenuts
4 garlic clove
4 cups basil, packed
1/2 cup Phoeapolis olive oil
2 Tbsp lemon juice
2 Tbsp parmesan cheese
Salt and pepper to taste
Directions
Place all ingredients in a blender or food processor and blend until smooth.
Olive Oil Cake
This olive oil cake has a unique fruity and peppery flavour from olive oil that pairs well with rosemary and orange. Olive oil is anti-inflammatory and a great alternative to butter in baking.
Recipe coming December 7, 2020!
Olive Oil Breakfast Cookies
Breakfast cookies are a great way to jumpstart your day. Olive oil is a source of energy-boosting healthy fat that will keep you feeling full until lunch.
For a behind the scenes look at the segment, check out this video!