With the long weekend coming up no one wants to be bloated! The key to a bloating prevention is to get your digestive system on track. There are lots of ways to do this but the easiest is to increase your fibre intake to keep everything moving smoothly.
I shared three anti-bloating recipes on The Morning Show on August 3, 2017.
Anti-bloating Recipes
Asparagus Salad
Asparagus is an awesome anti-bloat food because it helps move things along in the digestive tract and helps promote healthy gut bacteria. For the segment, I modified my Warm Potato and Asparagus Salad. I decided to leave out the potatoes and used hemp seeds instead of walnuts.
Chia Ginger Lemonade
It is really important to drink lots of water when you increase your fibre intake otherwise, you could actually get bloated! This drink is the perfect combo of fibre and water. I like to add lots of fresh squeezed lemon juice and ginger to get your bowels moving. It's super easy to make. I like to let it sit overnight in the fridge to allow the chia seeds to absorb water.
Chia Ginger Lemonade is also perfect for women experiencing nausea in their pregnancy.  The ginger and lemon juice are very soothing and the chia seeds will give you some much-needed energy. If you want to learn more about how to prevent nausea during pregnancy, you will love my free eBook. I share tips on how to prevent and decrease stretch marks, heartburn, and nausea in my FREE eBook Natural Remedies for Pregnancy Symptoms.
Date Bliss Balls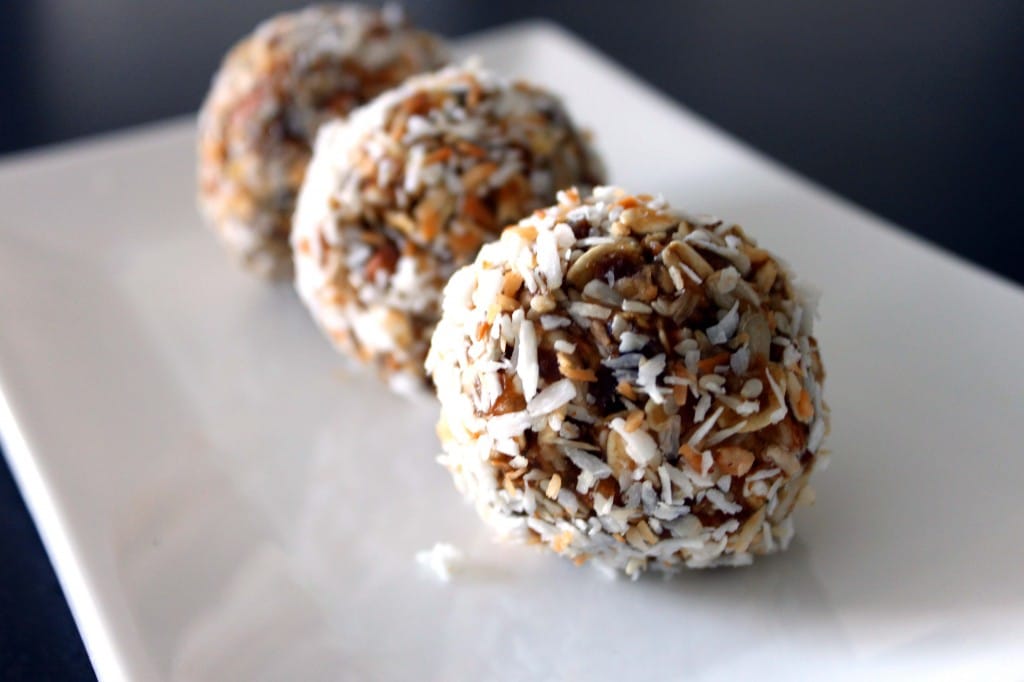 Dates are the perfect anti-constipation food because they are packed with soluble and insoluble fibre to bulk up your poop and keep things moving. These date bliss balls make the perfect grab-and-go snack. If you find nuts cause you to bloat, use sesame seeds, sunflower seeds or hemp seeds instead.
If you are pregnant like me, it is really important to get lots of fibre in your diet to reduce constipation which leads to bloating and other uncomfortable pregnancy symptoms. If you want to have a comfortable pregnancy, check out my new free download Natural Remedies for Pregnancy Symptoms.