Healthy Restaurants in LA Part 1
I had an amazing trip to Los Angeles California and I was happy to find so many healthy restaurants in LA! It was truly a holistic nutritionist dream come true because I didn't have to lug around a ginormous purse filled with snacks. It was really easy to find yummy and healthy restaurants in LA, all I had to carry with me was my refillable water bottle. While we were there we went to some 'regular' restaurants as well, I was really impressed that they had a specific gluten free menu and they were happy to make my meals dairy free as well.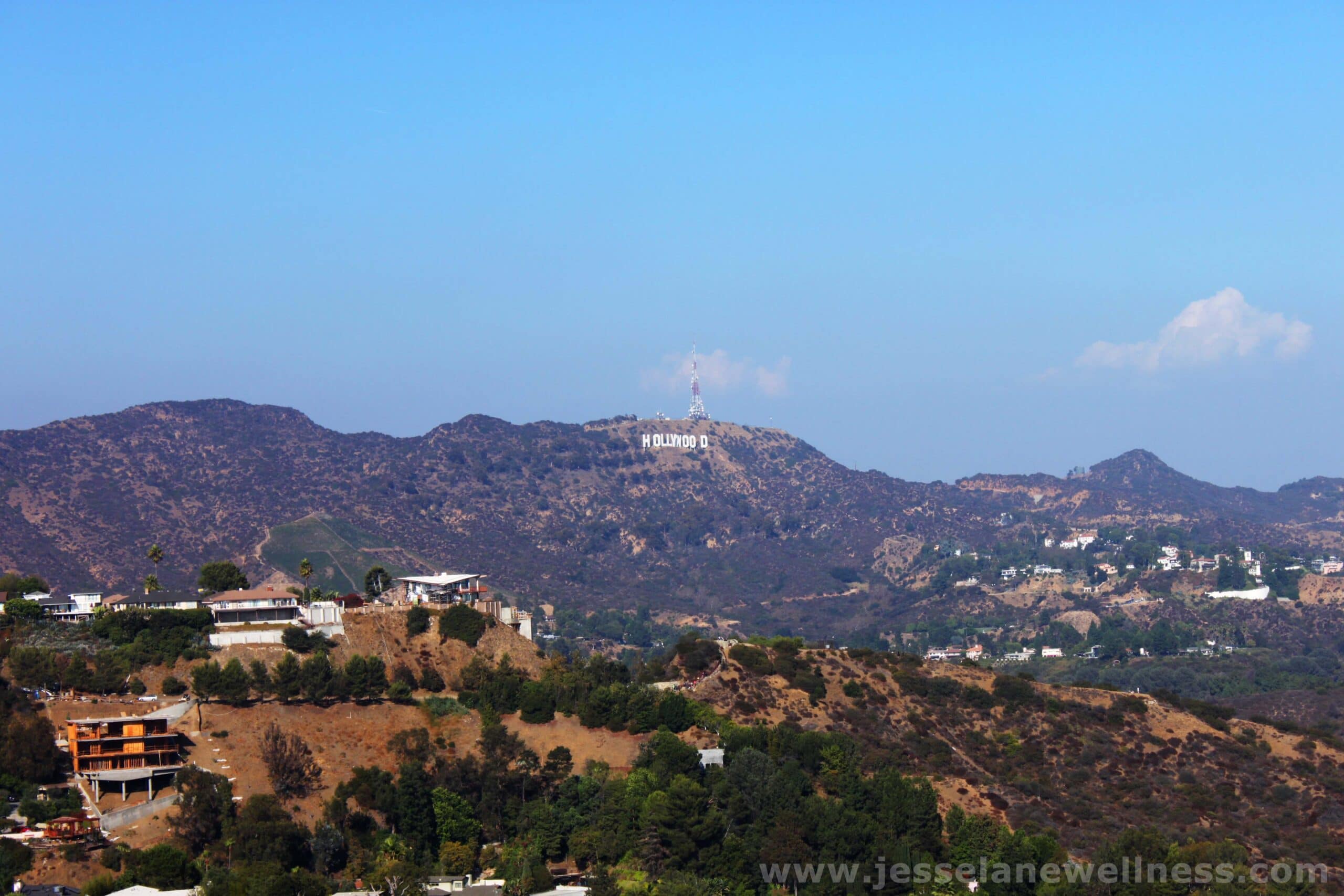 I started writing this post but it got way too long so I decided to break it up into two posts. In Healthy Restaurants in LA Part 1 I review Café Gratitude, Seed, Native Foods Café and Planet Raw. In Healthy Restaurants in LA Part 2 I review Urth Caffe, SunCafe, Open Source Organics and Bliss Café. At the end of Healthy Restaurants in LA Part 2 I also include list of all the places I would like to check out next time I'm in LA.
Café Gratitude
Café Gratitude is a 100% organic vegan restaurant specializing in gourmet raw and cooked cuisine. Their menu contains local fare and all of the food is free from refined sugar, flour and additives. The ambiance at Café Gratitude is clean and simple with white décor and a small potted cactus on each table. The staff is attentive and full of vibrant energy.
I AM REJUVENATED is a fun green drink with wheatgrass, apple, ginger, lemon juice and sparkling water. I really enjoyed the addition of sparkling water to this refreshing juice.  I recommend starting your meal with I AM ADVENTUROUS which is a smooth fresh cucumber and honeydew Gazpacho, served chilled with fresh mint.
The two main courses I tried were delicious and fresh. I AM LIBERATED is a creamy hemp seed pesto pasta with kelp noodles, heirloom cherry tomatoes, green olives, kalamata olives, fresh asparagus and spinach topped with Brazil nut parmesan and fresh basil. The kelp has the perfect amount of crunch and the pesto is delicious but the dish could use a few more tomatoes, asparagus and olives. I AM MAGICAL is a homemade veggie burger on an organic whole wheat bun with lettuce, tomato, pickles, onion and spicy chipotle ketchup. It is a burger that would satisfy any meat lover and comes with a generous and well dressed side salad.
Seed
Seed serves fresh macrobiotic cuisine without any animal products or refined sugar. They are dedicated to ecological sustain-ability and responsible business practices. I stopped here for a snack and found the carrot juice to be sweet and tasty.
Native Foods Café
Native Foods Café is a vegan restaurant that serves homemade fresh food. The drinks at Native Foods are a little on the sweet side but they come with unlimited free refills (score!). I sipped on Lavender Lemonade made with French lavender, fresh lemons and sweetened with organic sugar and Watermelon Fresca made with fresh watermelon, a touch of mint and agave.
Start your meal with the Butternut Polenta Bites. They are made with pesto baked polenta rounds topped with roasted butternut squash, caramelized onions and toasted pumpkin seeds with a balsamic drizzle and served over crisp arugula. This appetizer is cooked to perfection and the delicious toppings take the dish to the next level.
The menu contains several salad options and I enjoyed the Ensalada Azteca. This is a huge meal size salad that comes with fresh avocado, cucumber and jicama salsa on top of organic quinoa and romaine lettuce tossed in mango lime vinaigrette. It was topped with currants, toasted pumpkin seeds and cilantro.
The Portobello & Sausage Burger are a meat lovers dream with juicy grilled portobellos, Seitan sausage, pomodoro, caramelized onions, sweet roasted garlic, creamy pumpkin seed pesto and mayo.
Planet Raw
At Planet Raw celebrity raw food chef and best selling author Juliano Brotman has created a 100% organic raw vegan culinary food experience. Regrettably my experience at Planet Raw didn't live up to expectations, perhaps due to the rude waitress or the laser beams dancing all over the ceiling. The food is good but it doesn't push any culinary boundaries.
The chef successfully captures the traditional sushi flavors in the Bonzai Sushi. It is made with macadamia marine "tartare", burdock, heirloom tomato, shiso, wild seaweed, avocado & wasabi.
The Lexi Sliders come as a main dish made with pumpkin tortellini, sundried heirloom tomatoes, avocado and onion on flax with a balsamic drizzle. The sliders are yummy however the raw onions are very overpowering.
The RAW Deep Dish Chicago Pizza came recommended by the waitress. It is an interesting interpretation of a deep dish pizza with a flat nut based crust piled high with onions, black olives, mixed greens, basil and tomatoes topped with a creamy sauce. The pizza contains pungent raw onions and the sauce falls short.
Have you been to any of these restaurants? Leave a comment letting me know what you thought!