If the cold winter weather is causing your nails to break and your cuticles to dry out, then you will love this DIY Natural Cuticle Oil. This awesome smelling oil blend repairs damaged nails and hangnails.
I'm so excited to join up with Andrea Ashley to bring you this three part Soups and Skin Care Series. Andrea Ashley is a clinical aromatherapist, natural skincare formulator and owner of Andrea Ashley Co, an online shop for custom skin care and essential oils supplies.
DIY Natural Cuticle Oil Video
In this video, we show you how to make an easy DIY natural cuticle oil using only four ingredients that are super nourishing to the nails and skin.
Make sure you check out the previous video in this series where I show you how to make a silky Almond Cauliflower Soup what will help strengthen your nails.
Also, check out my FREE eBook Healing Herbs and Spices where I explain the health benefits of the 12 commonly used herbs and spices.
How this DIY natural cuticle oil heals cuticles and strengthens nails
Almond oil is super effective at softening and conditioning skin and nails. It is also great for dry skin, rich in fatty acids and absorbs nicely.
Myrrh essential oil is great for chapped and cracked skin.
Frankincense essential oil is great for soothing dry skin.
The three essential oils combined are wicked for happy vibes!
DIY Natural Cuticle Oil Recipe
Ingredients
10ml sweet almond oil
1 drop lemon essential oil
1 drop myrrh essential oil
1 drop frankincense
Directions
Gently mix all oils together until thoroughly combined.
Massage a little dap of natural cuticle oil around each nail and let it soak in.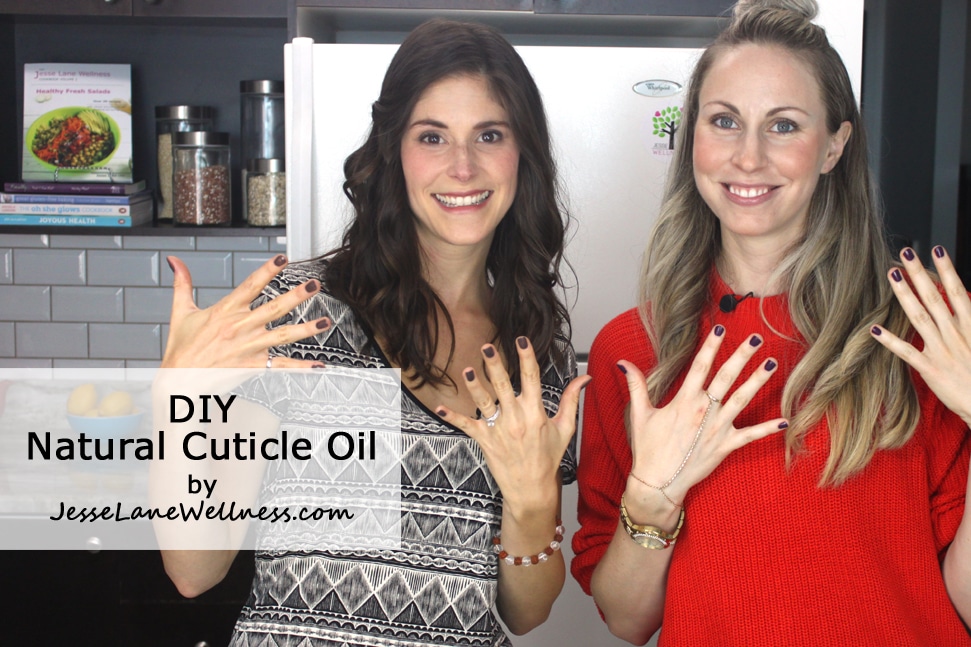 Are you looking for a nutrient-dense meal that is super cheap?
Soup is a super inexpensive way to get more veggies and nutrients into your diet. It is packed with healing herbs that can reduce inflammation, ease digestion, and provide antioxidant support. Studies have found that soup consumption can even help with weight management!
It also contains information of how to properly freeze and reheat soups, explains the downfalls of canned soups, and provides the nutritional breakdown of fresh, frozen and canned veggies.