Summer Virtual Team Building Activities: Lunch and Learn & Cooking Classes
Summer is in full swing and I am so excited to usher in this season with a brand new list of summer corporate wellness offerings! When we were kids, summer was the best time of the year! No school, fun was on the menu 24/7, and every day was a new adventure. We lived every moment to the fullest because we knew that come September we'd be back in our old routines again. As adults, sometimes summer can feel a bit dull. Our routines stay the same, and it seems like fun isn't always as high on our to-do list as we might like.
That's why I'm so excited to help you and your team rediscover the joy of summer this year, even while you're working.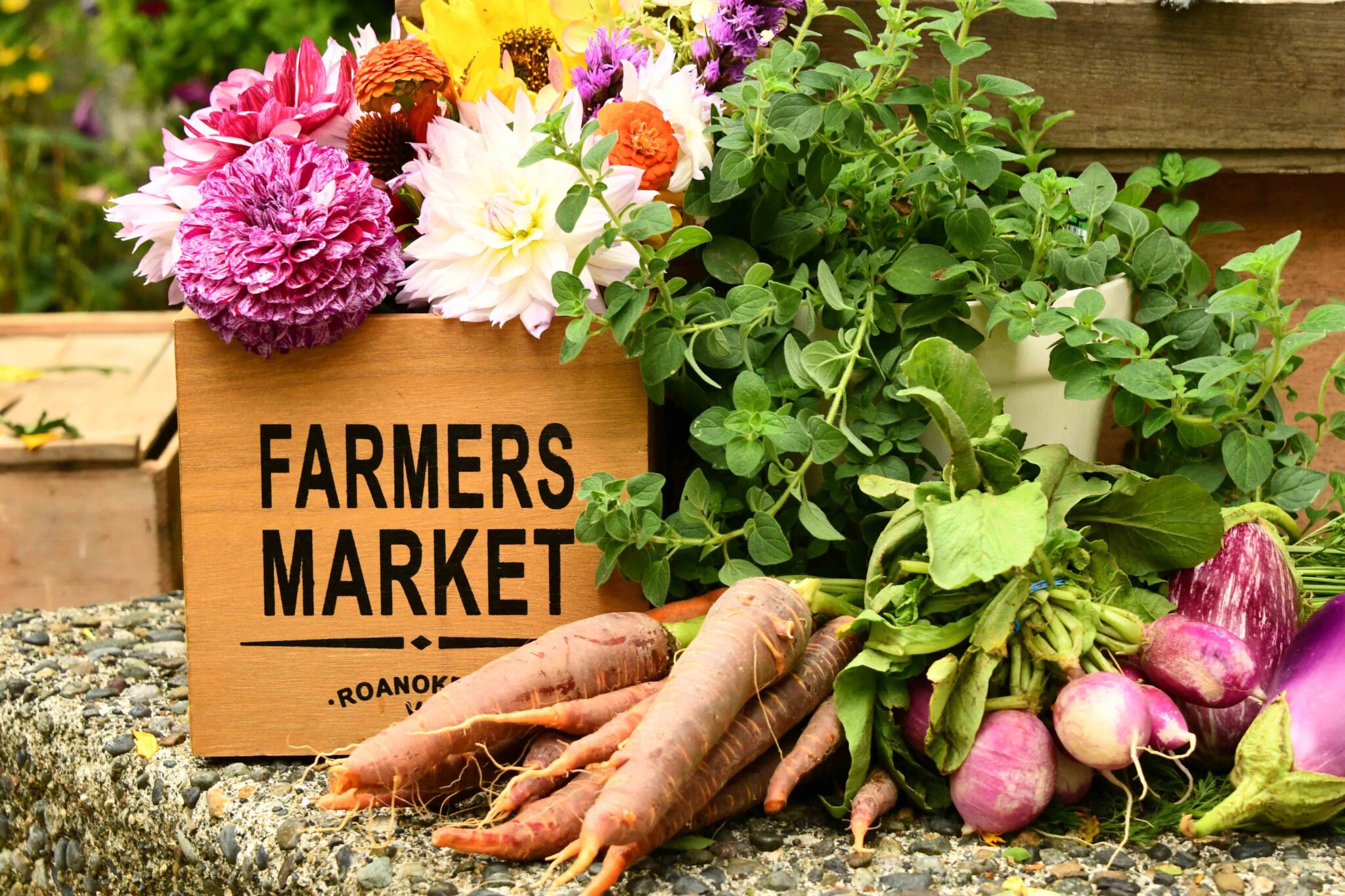 Summer Corporate Wellness Lunch & Learn
During this summer's Lunch And Learn Session, we'll do a deep dive into the foods of summer and I'll show your team the joy, importance, and fun of eating seasonally. Eating seasonally has tremendous health benefits. During this engaging Lunch And Learn, I will explain the benefits of seasonal eating and teach you how to eat seasonally all year round. I'll show you what is currently in season and share yummy recipes using fresh summer produce!
Benefits of eating seasonally
Seasonal foods are often local foods, which travel a shorter distance to get to you! This means that they hang on to more of their nutritional value since they are being grown and picked at the right time. Out of season foods from far away may have to be picked before they're ready, meaning you lose out on essential nutrients and flavour!
Speaking of flavour! Seasonal foods make for better ingredients because they're jam-packed with flavour. This is because they're allowed to spend more time ripening and less time travelling to get to you!
It's cheaper! Less transport means fewer costs and fewer spoiled items. Growers have an abundance of produce and a short window to sell it meaning you get a great bang for your buck!
A lower carbon footprint. If you're conscious about your impact on the environment, seasonal eating is a great trick to reduce yours! Reduced transportation and fewer preserving methods allow your food to get to you with less impact!
Supporting your local community! More and more, local farmers and growers are losing out on business to big chains and grocery stores. Buying local and in season means you're supporting individuals and families in your local community!
These are just a few of the amazing benefits of seasonal eating! I can't wait to share more with you and your team in this refreshing Summer Lunch And Learn!
Your Choice: Virtual Team Building Activities, or Team Building In Person
And since things are starting to open up once again (wahoo!) and employees are moving back into the office, I'm offering in-person Lunch And Learn's in the Greater Toronto Area (GTA).
York Region
Halton Region
Peel Region
Durham Region
Toronto
Today, more than ever, we care about what we eat and want to know more about what's in our food and how we can use it to make better choices for our health. The best way to do this is to get excited and educated. My tested-till-perfect recipes are here to help make this easy. Lunch and Learn's are fun, easy and deliver amazing results!
The Lunch and Learn takes place at your office (or virtually) over the lunch hour or your preferred time and has a focus on nutrition and healthy living. I make sure they are engaging and informative with lots of time to answer questions. During the Lunch And Learn, staff are welcome to eat their own lunches or I can provide healthy lunches for everyone for $18/person.
Why Choose My Health-based Lunch and Learns?
Healthy corporate wellness classes and Lunch and Learns are the best way to give your team the taste of summer they might be missing at the office! My corporate wellness sessions are not only team builders but are also educational, informative and engaging. I share practical tricks and tips to help you and your team feel your best. You can email me at info@jesselanewellness.com for more details or check out my Corporate Wellness page. Please feel free to reach out and ask any questions, I can't wait to support you and your team!
Testimonial
Jesse Lane does an amazing job of keeping participants engaged during her hands-on workshops. Everyone leaves with a new piece of knowledge that they did not know going into the class. From how to cook a certain vegetable properly to the nutritional facts in each item, Jesse informs you on it all. I have been working with Jesse for a few months now to plan virtual cooking workshops for my clients. She is always timely with her response and is willing and excited to work with any ideas I may have for an event.

Alexandra Davis – Virtual Community Manager at JLL Experience Management
Cooking Classes make a great virtual team-building activity!
Looking for more interactive virtual team building activities this summer? Try one of my cooking classes! Each recipe I teach will be made with me step-by-step and all cooking class attendees will receive the recipes before the class. I have so much fun teaching these virtual online cooking classes it really is a great time had by all! Keep scrolling for all of the details!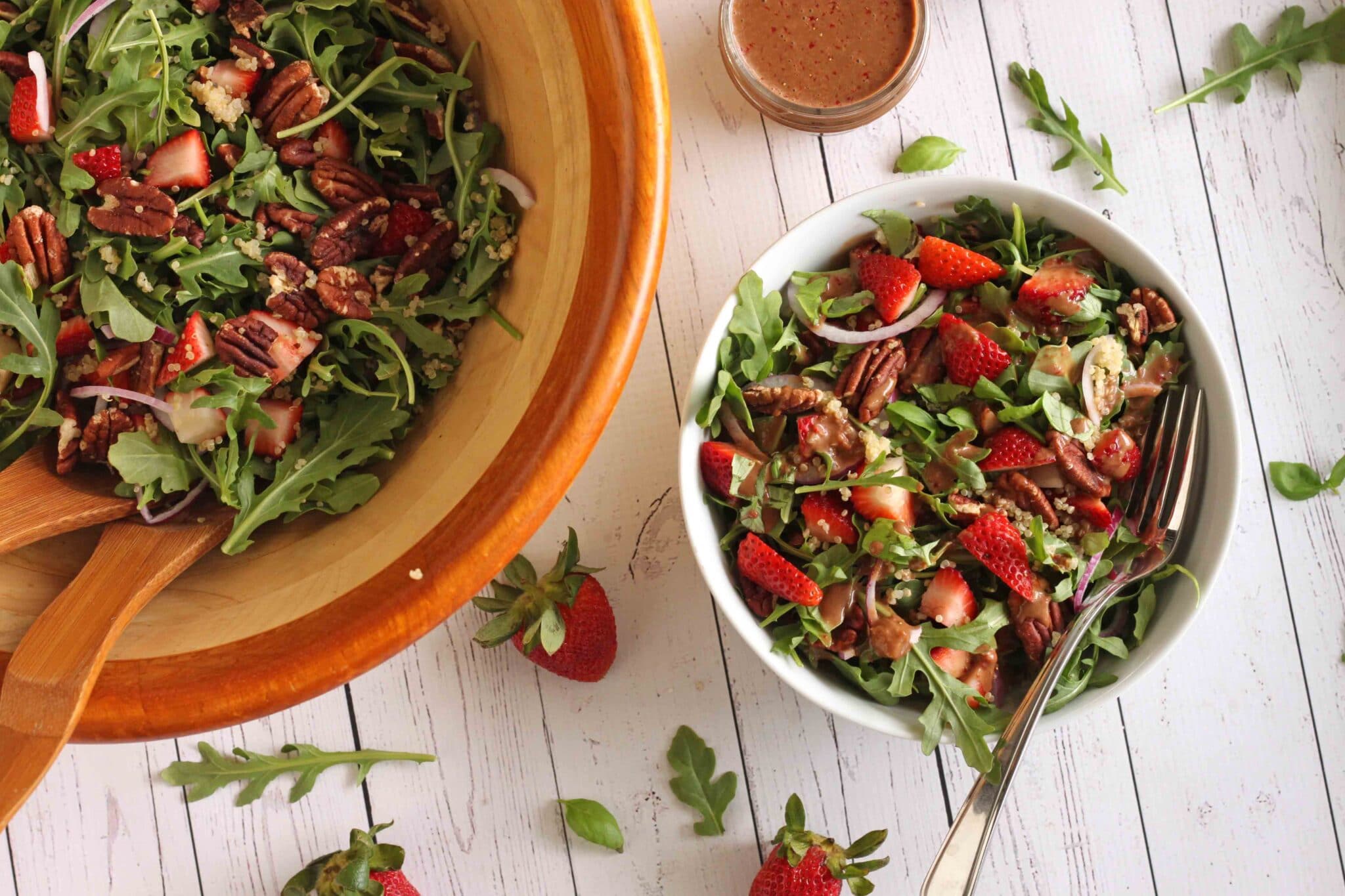 Cooking Class 1: Celebrate Strawberries
Nothing says summer like strawberries! I look forward all year to grabbing pints of these incredible fruits to add to just about everything! In this Strawberry themed cooking class, I'll be teaching your team how to use strawberries two ways, one sweet and one savoury.
Together we'll make my Strawberry Rhubarb Crisp, it's a total crowd-pleaser and an amazing way to round out a barbeque while using up your berry surplus! We'll also be making a savoury Strawberry Arugula Salad with Strawberry Balsamic Vinaigrette. This double dose of strawberries is an excellent lunch or side dish when you need a boost of vitamins, minerals, and water. This recipe is wonderful to have on hand for all of your summer get-togethers because it's inclusive for both vegan and gluten-free folks too!
Why strawberries you might ask?
Strawberries are an excellent source of antioxidants that prevent oxygen damage and protect the cell structure in the body. The antioxidants found in strawberries also contain anti-inflammatory properties that lessen the activity of the COX enzyme which causes pain and inflammation in arthritis, cancer and asthma sufferers. Strawberries are also rich in vitamin C which promotes joint health and collagen production.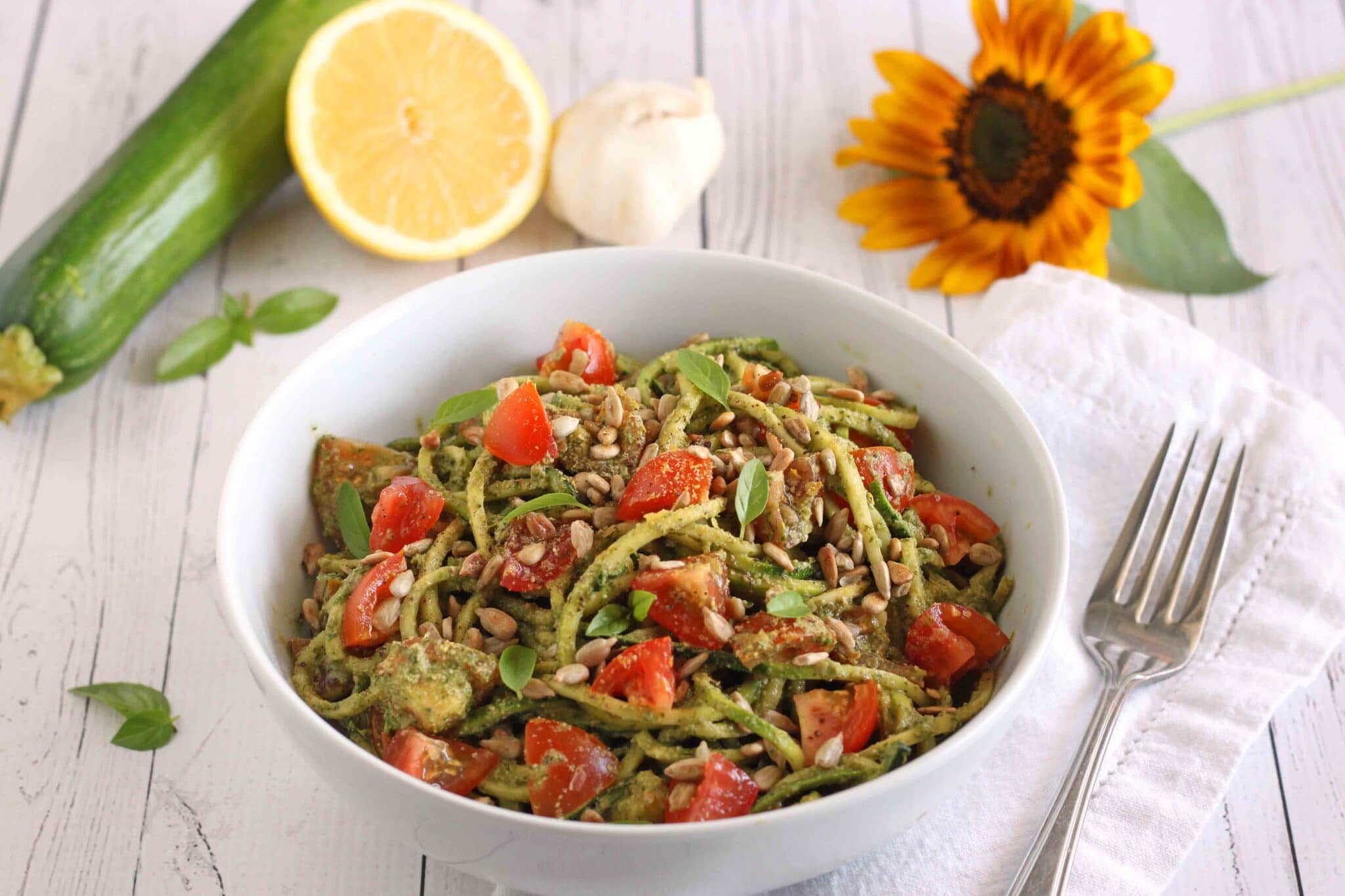 Cooking Class 2: Sweet and Savory Zucchini
It's zucchini season and I am here to help your team make the most of it! We'll be making both my Chocolate Zucchini Muffins and my Sunflower Zucchini Pesto Pasta in this class.
My speedy Chocolate Zucchini Muffins are a great way to use extra zucchini and the bonus is, they're kid-approved! These antioxidant-rich muffins are chalked full of cocoa, walnuts, and – you guessed it, zucchini! They're decadent enough for dessert but healthy enough for a quick breakfast! These are a staple this time of year in my house, and I can't wait to walk you through the steps to make them!
If you've never heard of sunflower sauce, this is the class for you. This rich, nutty sauce is the perfect topper for light and hydrating zucchini noodles. This is the dish you make when you want something super satisfying but with a punch of nutrition. This recipe incorporates all of my favourites of summer-like herbs and garden veggies. I can't wait to teach you how to make this refreshing summer dish (in less than 30 minutes)! Dinner will never be the same again!
Curious what's the 411 on zucchini?
Zucchinis don't get much credit in the nutritional department but they contain excellent amounts of minerals like copper and manganese which help build our bones and connective tissues. Zucchinis also have a surprising amount of B vitamins to keep you energized, and Vitamin C which supports your immune system. These low calorie, highly nutritional, mega hydrating, highly versatile squashes are the perfect summer food if you ask me!
How to book virtual team-building activity
Interested in bringing summer into the office with my virtual team building activities? Feel free to email me at info@jesselanewellness.com for more details, or check out my Corporate Wellness page! See you soon!