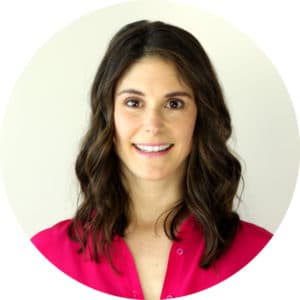 I am a motivating speaker and I share my knowledge of nutrition and healthy living in an engaging and enthusiastic manner. I conduct corporate wellness lunch and learns, wellness workshops and keynote speeches at events for both large and small groups in Toronto Ontario.
According to Statistics Canada, the average individual in Ontario takes 6.5 paid sick days every year.
This can cost your company thousands of dollars a year, including indirect costs like having to find a replacement, project delays, and missed deadlines.
Sick days are taken for a variety of reasons from illness & poor health to stress & general fatigue.
My corporate wellness lunch and learns will teach your employees how to:
Reduce stress levels
Achieve optimal health
Increase energy to beat the afternoon slump
Clear brain fog and increase productivity
Boost the immune system naturally
This will save your company lots of money in the long run through fewer sick days. My corporate wellness lunch and learns will also leave your company with motivated and energetic employees who feel like they have a happy and supportive work environment.
In my former life I worked as an engineer for seven years, therefore I understand the corporate lifestyle and the ins and outs of 9 to 5 life. I understand the challenges of working in a corporate environment and I am able to empower employees to reclaim their health so they can feel amazing and bursting with energy.
I would love to share my knowledge at your next corporate wellness lunch and learn, event or wellness workshop in Toronto. Please contact me at info@jesselanewellness.com to book.
I adore public speaking!
I have had the pleasure of sharing my knowledge of holistic nutrition at numerous locations including teaching at Institute of Holistic Nutrition, appearing as a guest expert on Rogers TV, hosting a corporate wellness lunch and learn at The University of Toronto and holding wellness workshops at the Integrative Health Institute.
You can find more videos on my YouTube channel and media appearances on my media page.
How My Public Speaking Services Work
I know your time is valuable so my corporate wellness lunch and learns, wellness workshops and keynote speeches are very easy to organize.
All you have to do is send me an email to set up a date and choose a topic. I will do the rest and can even organize for a healthy lunch to be brought in for your employees. You can choose from the popular topics listed below or request a topic customized for your event.
Popular topics include:
Daily Detox Tips
Ultimate Guide to Healthy Eating while Saving Time
How to Kick your Sugar Addiction
Email me today at info@jesselanewellness.com to choose your topic and schedule your corporate wellness lunch and learn, wellness workshop or keynote speech.
Praise from previous public speaking events:
Jesse gave a presentation to staff at the Ministry of Labour for the launch of our Federated Health Charities Campaign that had the theme of health and wellness. Her presentation on "Healthy Eating While Saving Time and Money" was incredibly well attended and provided participants with helpful tips and tricks to improve their health and nutrition. Her presentation was fun, informative, and her energy was contagious. It was a pleasure to have Jesse present and to hear her helpful insights and personal stories. – Alicia MacFadden, M.A.
Jesse Lane was incredibly warm and professional and created a wonderful environment for learning during her lecture. Her presentation was easy to follow and she was always more than happy to answer questions from the audience. I loved the fact that she has so much personal experience working with foods and sugar substitutes, and was easily able to provide insight and useful suggestions to those of us still experimenting. – Allanah Canal, CNP Institute of Holistic Nutrition Program Advisor
I love coming to Jesse Lane's wellness workshops. Her presentations are great and the topics blend together very well.
There were so many excellent tips at Jesse Lane's workshop that I can incorporate into my life today to start living healthier. Getting yourself healthy as a first step was a big takeaway for me.
Jesse Lane offers very logical ideas and tips that I didn't think of before.
Jesse Lane is an engaging public speaker. I am inspired!
Her presentation was enjoyable, informative and very useful. Jesse Lane is a great presenter and very pleasant to listen to.